Homeworks Environmental . 252-473-6525
Mold Inspection | Mold Testing | Indoor Air Quality Testing | Chapel Hill
Your health and safety is our top priority! We are Chapel Hill's top local choice for Mold Inspection, Mold Testing, and Indoor Air Quality Testing Services. We are a BBB A+ rated provider. Celebrating our 22nd year of service. Our Certified Inspectors use the latest technology and techniques to accurately identify any potential mold hazards, and our laboratory-based mold testing provides reliable and accurate results.
We perform Comprehensive Mold & Moisture Assessments, Certified Indoor Air Quality Testing for Molds, Certified Direct Mold Sampling, Crawlspace Inspections, Pre-Purchase Home Inspections, and Post Remediation Testing. Our goal is to assist you in having an environmentally healthy safe home for your family, friends, and vacationers. Enjoy the piece-of-mind knowing your family is protected!
Our team is dedicated to providing high-quality service and reliable results, and we work closely with our clients to ensure that their concerns are addressed and their indoor environment is safe and healthy. Whether you suspect you have mold growth or want to ensure that your indoor environment is free from harmful pollutants, we are here to help.
Having 22+ years of experience along with a strong local knowledge of our environmental conditions facing Chapel Hill & The Triangle Region. We are able to recognize potential problems before they can lead to costly repairs in the future.
Could your home or office be making you sick? Each person's body is affected by mold toxicity in different ways. It's important to note that the severity of the health risks associated with mold exposure can vary depending on a range of factors, including the type of mold present, the duration of exposure, and the individual's health status. Since symptoms differ from person to person, they may not be quickly associated with mold exposure. Many people suffering from mold illness struggle to get a proper diagnosis and investigation. Exposure to mold spores can cause a range of health problems.
Allergic reactions: Mold spores can cause allergic reactions in some people, resulting in symptoms such as sneezing, runny nose, itchy eyes, skin rash, and cause irritation to the eyes, nose, throat, and skin.
Respiratory problems: Prolonged exposure to mold can cause respiratory problems, including asthma, bronchitis, and other lung conditions.
Infections: Some types of mold can cause infections, particularly in people with weakened immune systems.
Toxic reactions: Certain types of mold produce mycotoxins, which can cause toxic reactions in some people. These reactions can range from mild symptoms, such as headaches and dizziness, to more severe symptoms, such as neurological problems and even death in rare cases.
Our Mold Inspection and Mold Testing


Services have been utilized by:
Federal Offices
Military Institutions
Local Government
State Colleges
Town Halls
Police Stations
Fire Stations
State Park Offices
Government Housing
Religious-Institutions
Non Profit Organizations
Local Business & Residential Home Owners residing in NC
Considering purchasing your dream home?
Homeworks Environmental performs Pre-Purchase Mold and Moisture Inspections.
Are there signs of prior water damage within the home?
Is there a musty smell within the home?
Is there prior storm damage history?
Has the HVAC system been properly maintained?
These issues can often be an indication of a much bigger and costly issue. Knowledge is your best negotiation tool.
Beware of the Free Inspection Advertisements!
More and more Full Service Water Damage/Restoration Companies are generating consumer complaints with Fraudulent Free Mold Inspections, or Mold Testing Services.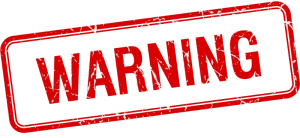 A Remediation Contractor should not be performing pre or post testing on any property in which they have a financial interest in offering remediation services. The expense of sending out an inspector or in the case of a Restoration Company salesperson is real. Unethical companies deceptively use a "Free Inspection" or "Free Testing" as a way to get into your home in order to give you a high pressure sales pitch, with salespersons being overly aggressive in recommending remediation services to exaggerate the scope of work needed, high profits are expected. Consumers have found that these "free inspections" often come with a hefty price tag when the salesman presents a frightening list of dangerous conditions that are claimed to be emergency, requiring immediate and expensive repairs.
An insider recently stated that the goal before even walking through the door is $10,000.00 in findings. HEI believes you deserve the peace of mind of having your home evaluated by an objective, professional inspector, who is not there to sell you expensive and often unnecessary repair services. We offer honest, accurate inspections that carefully outline whatever actions may be required to correct any problems. If the extent of damage requires more extensive repairs, we can recommend reliable and honest local companies that we have worked with and trust.
Our Professional


Associations and Certifications Include: